Welcome to Channel 7 'Get Reel Two Rocks' presented by Atlantis Beach!
A Fishing Competition (6.00am – 2.30pm) with a FREE Family Fun Day (11.00am – 5.00pm) that is packed full of entertainment for the whole family!
Featuring LIVE fishing demonstrations from the AQUATANK, fishing adventures in our Fishing Simulator, ride the mechanical surfboard, meet our snake whisperer, grab a bite from our food trucks, and a cold beer from our Pop-Up bar PLUS much, much more!
Please read the terms & conditions listed carefully as these will be essential for valid entry at weigh-in. Weigh-in times are strict and will not be extended, please ensure your fish are weighed (with all the requirements listed in the T&Cs) by the specified time.
A portion of the registration fees collected from the competition will be donated to Two Rocks Volunteer Marine Rescue.
*Pre-registration for the competition is essential*
PROGRAM SCHEDULE
GET REEL TWO ROCKS FISHING COMPETITION 6 AM – 2.30 PM
WEIGH IN FOR COMPETITORS – 11 AM -2.30 PM
11 AM – AQUATANK Live fishing demonstration
12 PM – AQUATANK Live fishing demonstration
1 PM – AQUATANK Live fishing demonstration
1.30 PM – Jade O'Donovan – Adventure in Nature – live presentation
2 PM – AQUATANK Live fishing demonstration
3 PM – AQUATANK Live fishing demonstration
4 PM – FISHING COMPETITION PRESENTATION – WINNERS ANNOUNCED
#GETREELTWOROCKS HASHTAG COMPETITION PRIZE WINNER ANNOUNCED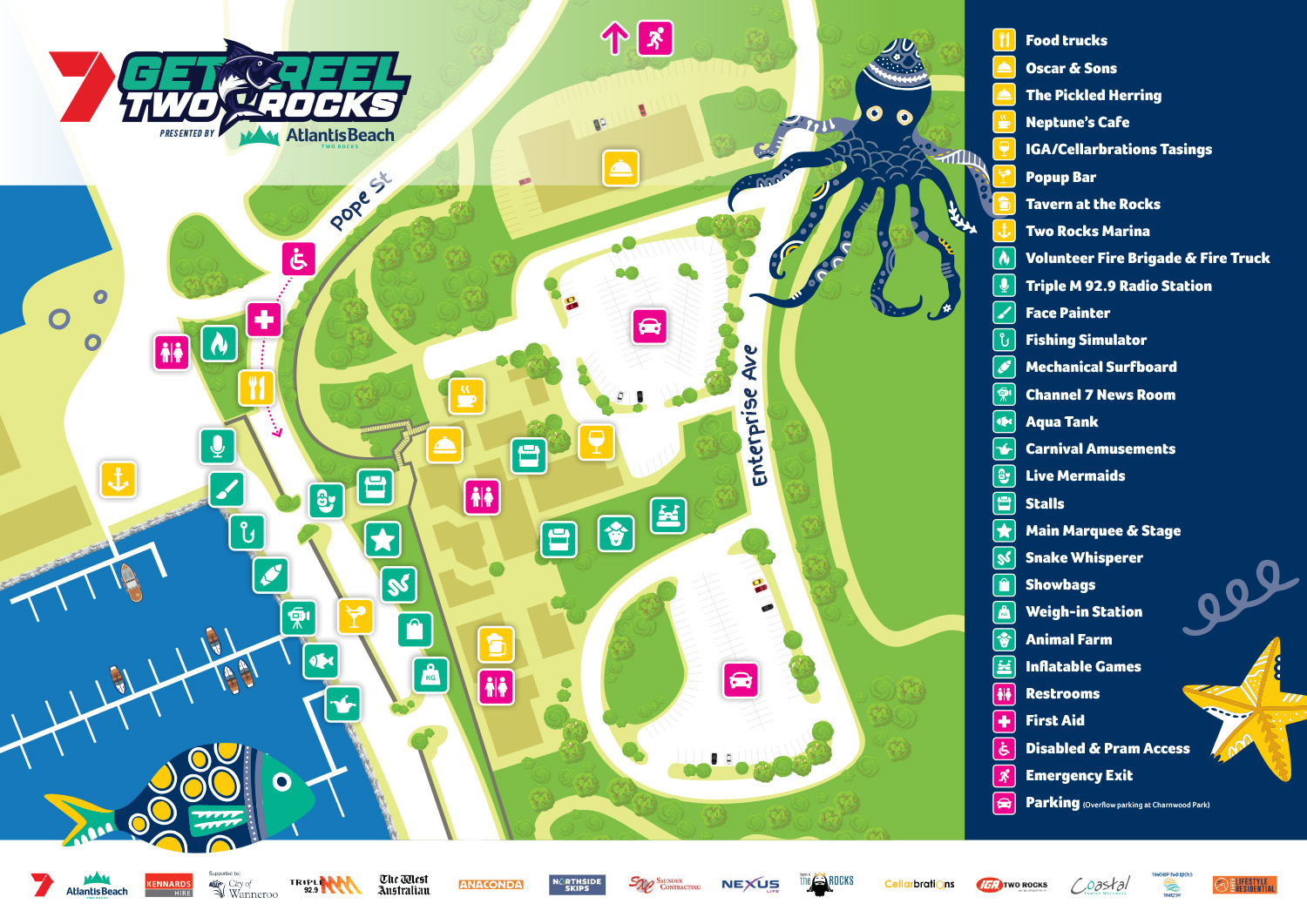 COVID-19 SAFETY
All attendees are encouraged to download the Safe WA App, should you not already have it.
A manual sign-in book will be available at the entry to the event.
Hand sanitizer stations will also be available throughout the venue.
Everyone is asked to please follow all directions set by the WA State Government in relation to the Covid Safety Rules that will be in place at the time of the event.
We ask that if you have any flu-like symptoms or feel unwell that you do not attend this event.
To learn more about the precautions Get Reel Two Rocks have taken to ensure it is a COVID safe event, click here.